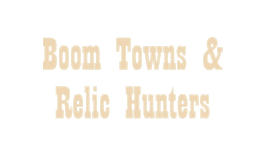 7:52am 05-11-2020

Karen Haster

Love your website and look forward to visiting and reading more of the knowledge you offer here.
12:12am 12-08-2019

Brandy

In our simple life, love plays a very specific role.Now we are able to make your love life healthy and it has no space for any type trouble. These all are possible with the help of AGBAZARA TEMPLE OF SOLUTION. He helped me cast a spell that brought my long lost lover back withing 48hours who left me for another woman. you can also contact him on (agbazara@gmail.com) or call him on +2348104102662 and be happy forever like am now
BETTY from USA.
6:06am 11-11-2019

PLUGGERS

INTERNET SCAM ALERT‼️

The internet today is full of SCAM ADS, mostly in comments of various sites and blogs. A large number of individuals have been victims of scam and lost of money to SCAMMERS. Most of the common scam are
8:37am 11-09-2018

cynthia

I still can't believe that just within 48 hours that Dr.Abolo was going to make it possible for my lover to come back to me, I am cythia but i am not going to talk much about myself rather i am going to write about the powers of Dr.Abolo. When i contacted Dr.Abolo on the 28th of October 2018 i never knew he was this powerful but after telling him my problems he told me that everything is going to be okay then just 48 hours later everything worked out just as Dr.Abolo said it will be and the great part is that my lover is back and i want to let people know that once they need help on getting their lover back they should contact Dr.Abolo on these email at :Abolospell@gmail.com because he is the best person to help you in terms of relationship matters.
10:12am 12-19-2017

dan the meme man

smoke grass, eat ass and sled fast
4:51am 09-19-2017

charles peters

I enjoyed you book 'Boom Towns & Relic Hunters.' I am 70 and I am changing careers (getting out of engineering and taking up taking rustic & landscape pictures). I have had a life lone interest in visiting old pioneer sites and a life long interest in taking pictures. Now I am combining the two. You book gave the names of some places to visit (in this state) and examine what I see.
9:37am 03-01-2017

Wendy C. Coyne

Jerry,

I look forward to seeing the area!!!
8:22pm 11-17-2016

Don R McCall

interested in any northwest history
1:07am 09-09-2016

Gracia Moore

Any time i see the name Dr.Avan i always put a smile on my face because my husband parked his things out of the house and choose to
stay with his lover which made me so sad to the extend i was no longer thinking straight but when i read some good reviews about Dr.Avan then
i was able to contact him through these details ( WHATSAPP +2349028408576 ) or via email: ( avantemple@yahoo.com ) And through the help of Dr.Avan my
husband quit his relationship with his lover and he is now fully back to the house..
12:03am 09-07-2016

SABRINA

I was not happy until i met Dr.Agbazara through these details " WHATSAPP +2348104102662 " or agbazara@gmail.com because my husband has left me and never had the intention of coming back home. But just within 48 hours that i contacted Dr. Agbazara my marriage changed to the positive side, At first my husband came back home and since then my marriage has been more peaceful and romantic than ever before
1:14am 08-05-2016

Wendy Louise Sells

with so many ghost towns are the ghost still haunting the haunted towns because I sure would like to know very much. from Wendy Sells
2:14pm 04-19-2016

Stephanie Rouchi

I have some old correspondence from Hollywood CA dating from 1926 for a person named Pearl Ferguson. The subject is about writing. Trying to find out if their are family members or historical societies who may be interested. Please contact me at the e-mail above. Thank you,
Stephanie Rouchi
Spokane WA
9:56am 04-08-2016

Wendy Sells

with a lot of Ghost towns there should be a lot of information about a lot of Ghost towns in different ghost Towns in all of the U.S.A because there is a lot of ghost towns should have a list of different towns that have been deserted to were people have been going to all of the towns to search for Haunted Towns and Ghost Cementaries in all of the United States and else weare. from Wendy Sells
6:06am 03-06-2016

Kevin

What have you done to this website. It is ruined!
5:13pm 01-07-2016

Kevin

As a history buff, this website has been a God send to me in discovering these ghost towns. I have gone to dozens of ghost towns thanks to this site. Many are still intact, others not so much, but that is ok. The only thing I have to say that is not so good, is that I have found squatters in some of these towns. A sign of the times. Also, I have seen activity in some of these places that led me to believe that illegal things were going on. If you see activity in an abandoned building, please play it safe and back away. That being said, thank you for this website. All things considered, I am still having fun exploring!