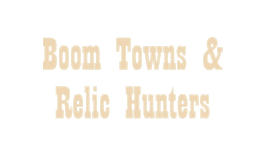 3:46pm 06-12-2014

Sharmagne

I am the great great granddaughter of Chief Que Que Tas of the San Poil band and his wife Quil Pecha.. Great granddaughter of George Runnels and Skookum Analyx.

Thanks for this informative site.
6:00pm 11-11-2013

Floyd Hembree

Hi Jerry its Floyd the carpenter from boeing I live in New mexico now in the town of Tularosa on hiway 54/70 about 90 miles north of elpaso texas Ive lived here for 10 years and I love it the weather right now is warm and dry its about 60 at 7pm my phone # 5754155076 loved the new storys by for now Floyd
2:44pm 08-31-2013

Selwyn Carter

Hello Jerry, I'm 75 and still tramping around the mountains and mole-hill! I'm from S. Africa, and also a Canadian transplant. I have really enjoyed your "work" and your words. Lots of dependable information and documentation to back it up. Great job. I hope we get to meet sometime. I'm off to Idaho, Utah and Nevada as soon as it cools down a bit! Be Safe and take care.
6:28am 06-18-2013

Pam Cullins

How do I know what property is already clamed? I live in Illinois and would like to ask if there is any gem claims available. Could you help me?
11:01pm 02-22-2013

Byron Peck

Informative web site, having been to Molson several times and fished nearby Lake Sidley. New gold rush with active mine in Chesaw.
10:01am 02-01-2013

Jim Harmon

Am heading down to Costco today to purchase your book, am a amature metal detector, gold panner, rock hunter, and love ghost towns.
6:34pm 12-18-2012

Norman Mallory

Great hostory and wonderful web site , i really enjoyed looking around in your site, you and your team have done an excellent job of locating history and mapping it...
11:28am 08-23-2012

dan davis

very good job! Enjoy reading the history. I plan on making a trip up there to see as many ghost towns as I can. I would like to see more pictures.
6:40pm 06-09-2012

Pamela Steele

I've been researching Chesaw/Molton, Wash., due to family members moving there in the late 1890's from Zanesville, Ohio. They died and are buried there. Would love to know more about them and the area.
2:32pm 06-04-2012

Giuseppe Alvarado

Hi Jerry,
You might remember me from when you and I were on Jury Duty together years ago. With my youngest son turning 10, I'm introducing him to all the great history and stories from Eastern Washington's past. I had your first book for years and I came across it again a few months ago and had it sitting on my coffee table. Today I decided to pick it up and read it, and I checked out your website again. Congratulations on your new book and DVD. I plan to buy both!

I hope that we can meet again someday. I live in Seattle now, but still own my house in Maple Valley where my ex-wife lives.

Take care! Giuseppe
8:42pm 06-02-2012

David Ellen

Hi Jerry, I enjoyed talking with you and your wife at Costco today.

I love to visit old ghost towns.

I have been to Garnet/Coloma in Montana, and one up in the hills SE of Bonners Ferry Idaho. Not sure if it even had a name. I enjoy finding old Trapper cabins and mining cabins in the woods. It's fun to imagine the dreams and thoughts of the people who built them.
4:30pm 05-18-2012

Jon Campbell

Just got mky copy at Wenatchee Costco. Good read. I want to do the Geocaches you have out there to find. Thanks.
5:57pm 04-29-2012

Rory O

Great site- lots of information and great pictures.
2:49pm 04-29-2012

Jimmy

You have a very informative site. Tons of information I had no idea about. Thanks for sharing this with all of us.